Communication today has gone far beyond just picking up a phone to say hello. We live in a world where at any moment you can log on to the internet and find out everything your friends have been up to in the past week, even years. The advancement of mobile technologies has allowed us to not only see what our friends are doing, but find out exactly where they are at any given moment.
Applications like FourSquare and the iPhone's new Find My Friends App, just announced at Apple's October 4th Keynote address, allow users to share their exact location with social networks, or anyone else with the application.
To some, this is an essential tool, to others, it is terrifying. Let's take a look at both sides of the argument.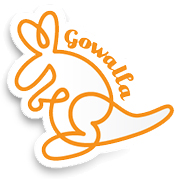 The Good
Business
These applications have the potential to bring about a wealth of business opportunities. By sharing their check-ins on social networks, your business is given a good deal of exposure to people who may have otherwise not heard of it. Users can also write in tips and recommendations for all of the locations they visit. FourSquare allows business to provide special deals and offers to people who check in at their location.
Meet Up With Friends
Looking to hang out with friends? This is a great way to find friends that might be near you. Let your friends know you're hanging out at the Starbucks on University Blvd, they just might decide to meet up with you. Trying to meet up with a friend at the mall, but can't find them? Open up your Find My Friends app and find out exactly where they are.
The Bad 
Safety
Is it really the best idea to publicly announce when you're not going to be home. Sure there's privacy settings, but so many people don't even realize the dangers of telling people exactly where you are. It's essentially a stalkers dream if you don't pay attention to what you're revealing. The website PleaseRobMe.com aims to raise awareness about how you may be putting yourself endanger of being robbed by telling the world when you will be out of your house.
What do you think of these mobile applications? Do you use them? Do you keep your check-ins public or private?
[poll id="4"]